Dear World,
I realized that I am here because of her.

︎
My parent's goal in life was to give their children a good life. And now, being a mother myself, I have so much respect for what my mother did for me and how unselfish she was. My mother put her whole life into raising her children. She has always been proud of me and supported me, regardless of the choices I've made.
I remember in high school, I really wanted a mohawk and my mom said, "if you ever do that I will disown you." One day at a friend's house I shaved my head into a mohawk. I wore a beanie home that night and she yanked it off and then went to her room and cried. A week later, she was helping me shave the sides of my head.
When COVID began, my mom was taking the virus very lightly, thinking it wouldn't affect her. After my first day on the COVID unit, I was really worried about her and wanted her to be more careful. I wrote her this really long text about everything I had seen that day and how scary this virus was. That her or my dad could get really sick and I would not be able to see them, or hold their hand when they die. That they could have to say goodbye to one another on a phone screen. Do they want that to be the way that they say goodbye to one another?
My mom's response was the complete opposite of my intentions. She replied "Oh my gosh, now you have me worried, why are you doing this? Don't work on that floor - Can't you just refuse your assignment?"
But, I couldn't refuse. That is the heart of nursing. We step up and take that risk. And that made me realize the pride I have in being a nurse right now.
︎︎︎︎
I went into nursing 11 years ago without really knowing what it was. When I started out, it was just really stressful - it was really scary. Since then, there have been many ups and downs and lots of feelings of burnout and exhaustion. I left nursing once for over a year, unsure of what I would do next. But somehow, deep inside I just never felt ready to completely give it up.
Ironically, COVID helped me fall in love with nursing all over again. It has challenged me to keep learning, keep growing. And then just getting the love from my family and friends and the community - It just makes me feel proud to be doing what I'm doing.
But it hasn't been easy. The hardest thing about COVID has been watching people pass away in isolation, without their loved ones near. I'm in an Intensive Care Unit, and we're working so hard to take care of these really, really sick patients. There are times when we realize that our efforts are futile and we, along with the families, make the decision to withdraw care. I try to always be in the room when my patients pass, letting them know they are not alone.
I had this elderly patient who lived with his wife in an assisted living facility. She couldn't come to the hospital to say goodbye before we withdrew treatment because she was in quarantine. I watched her say goodbye to her husband of 50 years over the phone. 50 years of marriage and their final goodbye happened via FaceTime.
It's heartbreaking.
I know my mom understands why I am doing what I am doing. When she asked me to refuse the assignment, she was just speaking from the place of a mother wanting to protect her child. I know in her heart she loves and supports what I am doing.
Yesterday was Mother's Day, I talked to my mom on the phone and I realized how I am here because of her.
Sincerely,
Can't You Just Refuse The Assignment?
Lindsay Teraoka

︎︎︎︎




P.S.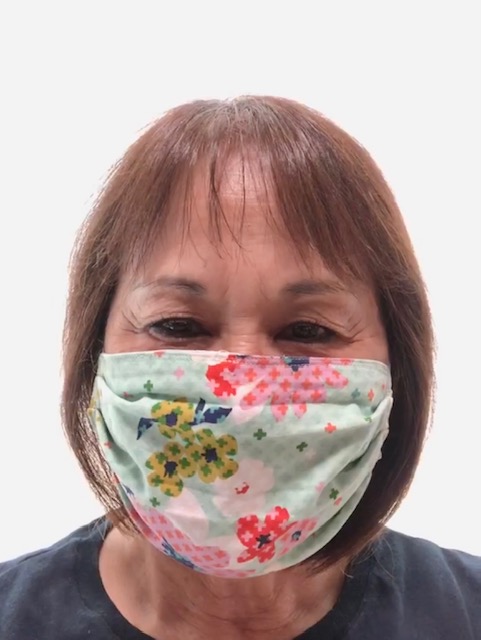 ---
︎︎︎︎
contact us
learn more
Copyright © 2020 Dear World, Inc.